All your "Own" prompts and lists are private by default.
You have to actively set a prompt to "Public" (and follow the Prompt Template Guidelines then) to allow others to access it.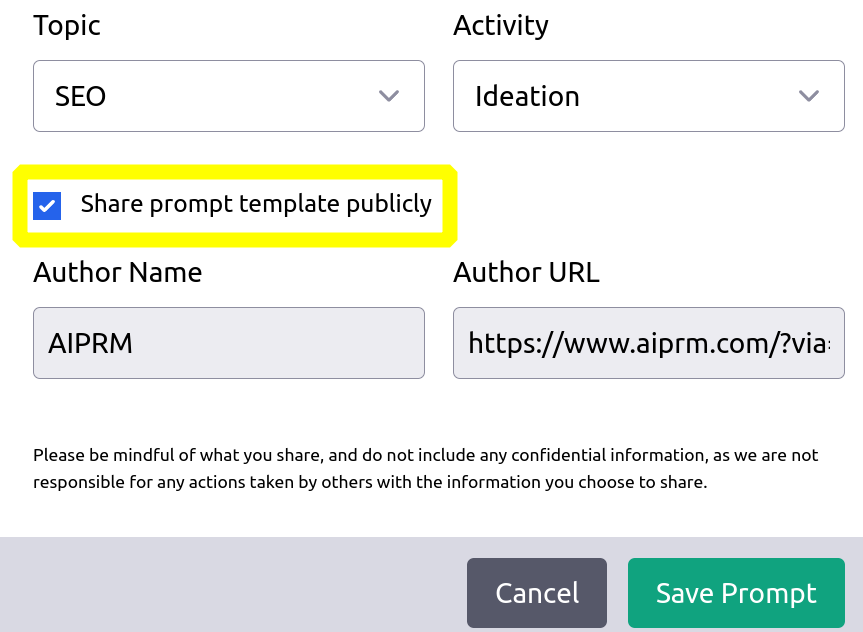 If you don't check "Share prompt template publicly", then only you can access it.
If you do check it, then your prompt template is public, visible to 900,000+ users.